Who is visiting eMobility Expo World Congress?
eMobility Expo World Congress is the meeting point for your company to have the unique opportunity to meet 6,000 decision-makers. The profile of this event is divided into two groups with which to create synergies, the public and private profile.
On the one hand, you will be able to meet profiles of high-ranking public officials such as presidents, heads of mobility or other types of government, regional or city representatives. At the same time, professional profiles of companies such as CEOs, directors, fleet managers, CIOs and IT experts and all decision-makers. In both cases, they come to eMobility Expo World Congress in search of the best sustainable solutions and innovations to transform their area or company.
Managers from the automotive, urban mobility, digital and technology, hydrogen, batteries and charging systems, micro mobility, trucks and logistics, maritime transport, air mobility, cities of the future, rail, bus, energies, among others, are increasingly aware of the change the world is undergoing with regard to mobility and the market demands due to climate change. As a result, they come to eMobility Expo World Congress in search of technical innovations, equipment, management models, experiences and knowledge that will allow them not only to respond to their needs, but also to anticipate them.

What are they looking for?
Professional decision-makers come to the eMobility Expo World Congress looking for solutions in the following areas:
Automotive Industry
Urban & Micro Mobility
Maritime Transport
Air Mobility
Rail
Bus
Logistics
Cities of the Future
Energies
And cross-cutting solutions & services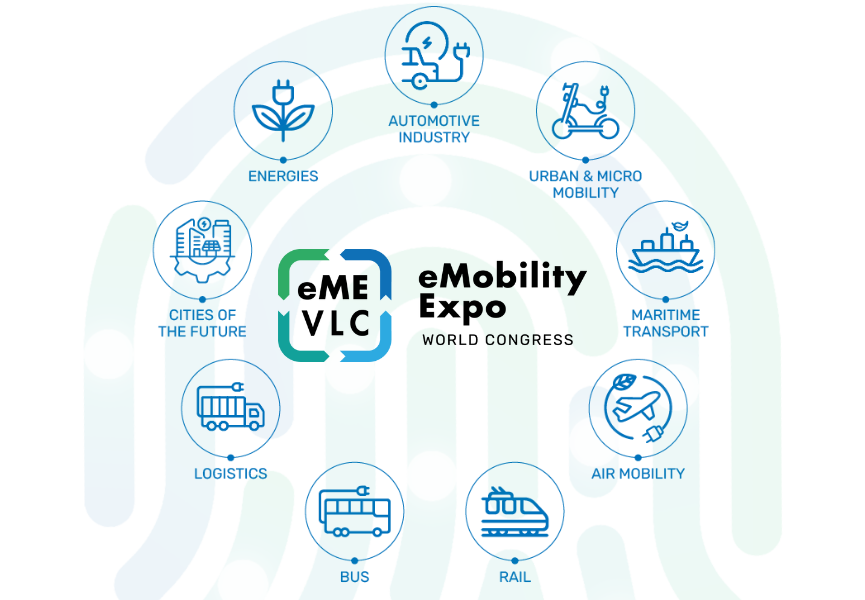 All profile types in one place
Mobility experts meet at the global event for the sector, eMobility Expo World Congress, where everyone involved in the sector has a place. Their main objective is to optimise and improve the management of their company in order to turn it into a fully sustainable model adapted to the requirements that have recently been demanded by public institutions, while also increasing their technological competitiveness thanks to the acquisition of the latest technology.
CEOs, Manufacturers, Executives, Fleet Managers and Managers of the mobility sector.
CIOs and technical experts, IT department managers.
They seek to upgrade to sustainable innovation, counsel, mobility solutions and business contacts. Buy equipment and solutions to transform (transport, energy, urban mobility and urban design solutions, digital & tech, infrastructure, intelligent transport systems and engineering services, consultancy, maintenance, safety, batteries, apps, car sharing, passenger information, parking, logistics and last mile platforms, public transport, prototypes, investors, bank solutions, renewable energies, inclusiveness and any solution that contributes to the current market).
Governments and Ministers of Transport and Ecological Transition
Departments responsible for promoting mobility and its sustainability in public administration
Regions and cities
They seek to boost sustainability and mobility innovations for Europe and the world. Likewise, finding solutions for their areas to be able to reach the high demands on the part of administrations, as is the case of the European Union and its proposals to reduce gas emissions by 55% by 2030.