eMobility Innovation Awards 2023
Get rewarded for implementing innovative models or technologies in the field of eMobility
The eMobility Innovation Awards 2023 are annual Awards aimed to recognize companies, organizations and professionals who have made markable contributions to the sustainable mobility field. These awards are designed to recognize industryleading companies and organizations that are working towards a greener, cleaner and safer mobility future.
The Sustainable eMobility Awards 2023 are aimed at companies, experts, researchers, professionals, entrepreneurs, universities, business schools, associations, and organizations from all over the world who want to present and discuss the latest solutions and technologies that are emerging in the new era of sustainable mobility, as well as to spread ideas and experiences that are being increasingly consolidated in the mobility sector. All organizations which are identified with this aim are cordially invited to submit their proposals to the eMobility Innovation Awards Evaluation Experts Committee.
A. BEST MOBILITY COMPANY
The best mobility company award is intended to recognize the Company, who leads the Mobility sector by boosting mobility transformation through the development of new technologies, the implementation of new successful mobility programs or the promotion of sustainable mobility options.
FINALIST:


BUSUP:
The corporate shuttle bus is essential to attract and retain talent. However, the average occupancy is 30-40%, making its inefficient due to the high economic / environmental cost. BUSUP solves this by combining advanced technology with customized services, which generate a triple impact:
1) Economic, reducing the cost per passenger and attracting and retaining talent.
2) Social, improving access to employment and their quality of life.
3) Environmental, reducing traffic and CO2 emissions.
REH2:
REH2 is a unique company and a true role model that paves the way for others and giving incentives for the industry to roll out hydrogen fueled vehicles. Creating a national backbone of 24 green hydrogen refueling stations on the best located truck stops is a game changer that will lead to a massive impact within the Swedish sustainability process. REH2 is showing Europe and the rest of the world that what we thought was impossible as recent as a decade ago is now actually doable.
KARSAN:
As Karsan we work devotedly to be a solution not only to the needs of today but also to the needs of the future. With our desire to move societies forward, our strong business partners, our latest technology our electric and autonomous vehicles; we lead the transformation by traveling millions of kilometers around the world. With our zero-emission,100% e-vehicle range we reduce the carbon footprint; we continue to invest in the future for the ideal of a quiet and clean drive all over the world.
B. BEST INNOVATIVE PROJECT FOR THE FUTURE OF MOBILITY
The Most Innovative Mobility Project or Research recognizes the most innovative and creative projects and/or research that have made a significant impact on the mobility field.
FINALIST: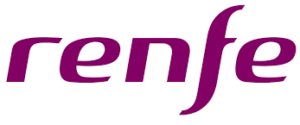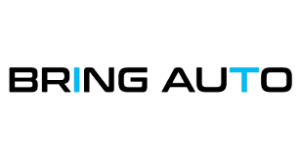 RENFE:
dōcō is Renfe's platform to transform mobility at a national level by offering a door-to-door experience integrating public and private operators. dōcō product has been launched for early adopters in November 2022 and 2023 is key for its evolution. The platform is already a reference at European level and Renfe has participated in several congresses and events, transferring its experience to the mobility sector and the approach to a new way of understanding mobility.
ZELEROS:
Zeleros presents a sound roadmap to create impact in our society by bringing to the market a novel means of transport able to reshape the way we move, the Zeleros' hyperloop, an ultra-fast, sustainable, and automated means of transport to connect passengers and cargo efficiently and without zero direct emissions.
BRING AUTO:
BringAuto is a technological start-up founded in 2019. Our vision is to robotize last mile delivery. Nowadays we are focused on 3 products – LMD robot, industrial delivery robot and vending robot. Our robots bring to our customers and to the whole community an ecological and effective solution which comes together with safety and flexibility.
C. BEST PUBLIC SUSTAINABLE MOBILITY SOLUTION
This award is intended to recognize the best public mobility solution implemented in a city. New methods of transportation, new MaaS alternatives, solutions to improve mass transit and mobility hubs are some examples of projects or mobility solutions that potentially could apply.
FINALIST:



IOKI: 
Managing public transport (PT) in large parts of the region located in the north of the city of Cuenca was challenging due to low population density: Outside peak hours, no efficient operation was possible until the introduction of the flexible services.
Since February 2022 PT services are offered line-based early in the morning (peak hours), and after that, it's transformed into on-demand services connecting 112 towns, making a decisive contribution to improving public mobility in the region.
BUS4 ME:
In the future, mobility will be driven by demand-sensitive transport services.
This innovative and ambitious transport system helps improve sustainability and reduce carbon emissions.
Taking mobility to a new level, allow users to design and maintain bus routes fully personalized that are adapted to the needs of day-to-day and ongoing basis.
We provide a more accurate point of view from the operator's perspective than other applications.
Move smart, move with us!
MIIVO:
Miivo Mobility is an app that aims to unify all the sustainable mobility options available in any city in a single application, which will allow users to access these services and pay for them without the need to have different accounts for each one. Thus, with Miivo, anyone will be able to travel wherever they want with the option that best suits their preferences: as the fastest, the cheapest or the most environmentally friendly.
D. BEST MOBILITY SOLUTION FOR CUSTOMER EXPERIENCE
This award recognizes the best mobility solution or technology which improves citizen service, their customer experience or develops social inclusion through mobility.
FINALIST: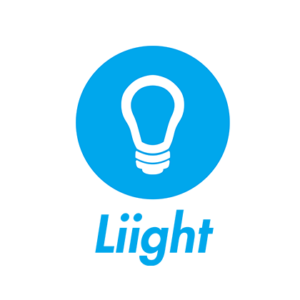 LIIGHT:
Liight is a digital solution that harmonises and optimises the fight against climate change transition towards a greener and digital world through gamification, smart-city systems and artificial intelligence.
It collects data of mobility habits of its users and show their progress in Co2 reduction in a fun and educative way using rewards and competitions.
Let me Charge:
LMC is a solution that aims for EV drivers, their mobility and environment concerns.
The main reason for drivers not to choose an EV is the concern of running out of battery and not being able to charge a car
LMC offers a solution that helps to solve this issue:
•The service that integrates the most important electric recharge suppliers and automates the entire process in a single point
•We perform the recharge point search automatically according to customer preferences and car characteristics
SALUCITY:
Se trata de un proyecto en el que se trata de optimizar los trayectos entre un profesional sanitario y sus pacientes, mediante el uso de tecnologías que permiten al profesional y al paciente seleccionar las rutas y medios de transporte más óptimos, incluyendo medios públicos, taxis, VTCs, bicicletas y patinetes eléctricos.
E. BEST PROJECT ORIENTED TOWARDS SUSTAINABLE MOBILITY
The award is intended to recognize individuals or organizations for their outstanding work in circular economy and sustainable mobility. This could include innovative technologies, policies, or practices that promote resource efficiency, waste reduction, and sustainable mobility.
FINALIST: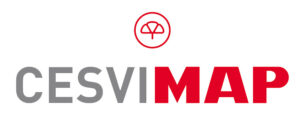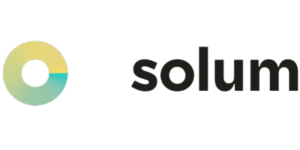 CESVIMAP:
Awareness is granted to construction of gigafactories for EV batteries, paving the way for electromobility & zero-emissions, but little thought is given to the end of their life cycle, including those already in use.
MAPFRE, as an insurer, is commited to minimizing the environmental impact of vehicles during their life cycle, but also when finally scrapped.
We retreive, fix, reuse and recycle betteries from crashed BEVs in our insured portfolio and give them further use and a second life cycle
SOLUM:
Solum is presenting its candidature to the best project in sustainable solution. Solum has developed the first 100% sustainable charging station oof the market thanks to the solar pavement technology
CLUSTER ENERGIA – CECV:
DIGICIRCULAR-BATT carries out industrial research on the management of batteries of EV, developing a methodology that enables the integrated management of these wastes in the framework of circular economy, to respond to a future demand for this type of mobility in Europe.
It proposes an optimal management, analysis and reconditioning of used EV batteries for their viable composition as energy storage assets for use as support for electric renewables and in demand-side management strategies
F. BEST USE OF TECHNOLOGY TO IMPROVE MOBILITY
This award recognizes the best use of technology to improve mobility solutions. The use of AI, IoT, 5G, Blockchain, Data Technologies, Virtual or Augmented reality, Digital twins and any other disruptive technology.
FINALIST: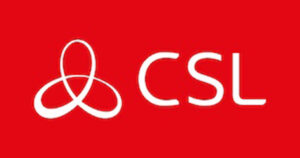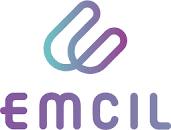 CSL:
CSL Routers provide a private encrypted network and managed router solution that allows the control and continuity of connectivity to enable the use of EV chargers at parkingbays managed by Parkingeye. These managed routers are proactively monitored and remotely managed to ensure maximum uptime. This ensures that users have constant access to EV chargers and Parkingeye are able to ensure bays are not misused improving mobility for Electric Vehicles.
EMCIL:
EMCIL solution will encourage the e-mobility adoption transition by rewarding the users for their e-mobility rides. Each time the user uses his/her electric vehicle (bicycle, scooter, car…), he/she will get a reward in our own cryptocurrency, the EVT. This can be exchanged to other cryptocurrencies and also to FIAT coins (EUR, USD).
To do this, the user only needs to have the EMCIL app installed in a smartphone, purchase a NFT according to his/her (own) model vehicle, and activate the GPS.
NOMMON:
AVENUE is a research project that has developed an AI-based decision support tool that allows the monitoring and assessment of the carbon footprint impact of different shared mobility regulatory frameworks and policy strategies to help cities plan and manage shared mobility systems more efficiently.
Dates to take into account
Proposals must be submitted by 24 February 2023 using this form.
Finalists will be announced as of 6 March 2023.
Winners will be announced at eMobility Expo World Congress.